Bernie Dick
Fiddle/Banjo/Lead Guitar/Vocals
My name is Bernie Dick, born and raised in Mosinee, Wisconsin and currently living in Marathon, Wisconsin.  I've been playing guitar, 5-string banjo, fiddle, mandolin and bass for 30+ years with various Midwest bands such as New County Sound, Kentucky Blend, Coyote, Horse Feathers, Sly Billy, Led West, and Hillbilly Wild  in addition to many fill-in gigs to help bands out.  Musical artists/acts that inspire me are Flatt & Scruggs, Stanley Brothers, J.D. Crowe & the New South, Doug Kershaw, Keith Whitely, George Jones, Johnny Cash, Merle Haggard, Stevie Ray Vaughn, and Delbert McClinton.  I've worked with Jerry over the past 20+ years and have been a member of The Jerry Schmitt Band since 2014.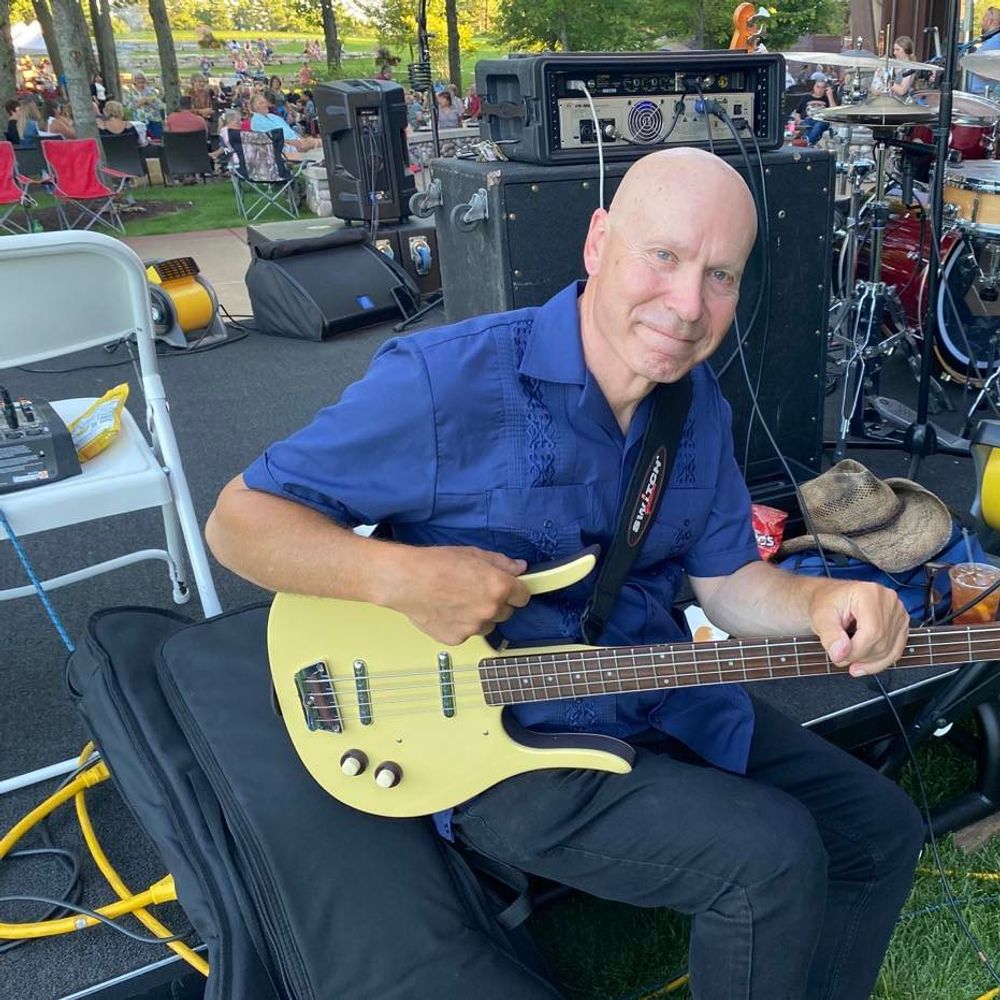 Gordon Patriarca
Bass Guitar
My name is Gordon Patriarca, born and raised in Chicago.  I have had a 45 year career with a "Who's Who" of Chicago musicians spanning rock, pop, blues, and country.  I've played in close to 100 local bands and have gigged with RB/Blues artist Sugar Blue  (harmonica on "Miss You" - the Rolling Stones, Matt "Guitar" Murphy (Memphis Slim, Blues Brothers), Johnny Johnson (Chuck Berry's pianist in the 1950's), Jimmy Johnson (Delmark and Alligator recording artist, Screaming Jay Hawkins ("I Put A Spell On You"), Dave Spector (Delmark Records), Larry McCray and others. I've also worked with national acts doing tours with Survivor ("Eye of the Tiger"), Spirit ("I Got a Line On You"), and gigs with the Coasters, Drifters, Martha Reeves, the Shangri-Las, and Sam Moore. In addition I have appeared on over 50 recordings kincluding recent discs with James Burton (session guitarist extraordinare and Elvis Presley's guitarist 1970-1977). Other recording highlights include the Icos CD "At The Speed of Life" which was recorded at Abbey Road Studios in London. I have toured Europe twice with Blues-Rock chanteuse Jan James. At this point, I calculate that I have done close to 5,000 gigs. I have been with The Jerry Schmitt Band since September of 2021 when I moved to the Rhinelander, WI area. 
Doug Skicki
Steel Guitar/Vocals
My name is Doug Skicki, born and raised in Wisconsin Rapids, Wisconsin.  I have been involved in the music business for 45+ years, during some of which I was a bass player but mostly I've played pedal steel guitar. I have worked with many central WI and national bands over my career. I've also opened for national acts such as The Mavericks, Pirates of the Mississippi, Loretta Lynn, and Marty Stuart to name a few.  My influences stated with childhood friends and their parents, and the many musicians I have encountered along the way, all of whom I feel honored &  privileged to have worked with.  I've worked with Jerry on & off over the past 20+ years and have been with The Jerry Schmitt Band since 2012.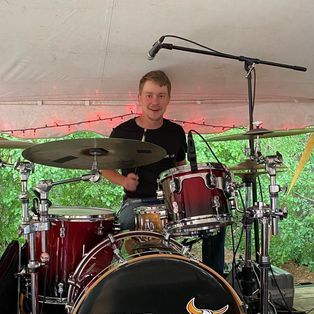 Alex Quinnell
Drums, Vocals
My name is Alex Quinell and I hail from Wisconsin Rapids. I have been with The Jerry Schmitt Band since 2020.
Photo Credits:  MugsieKay